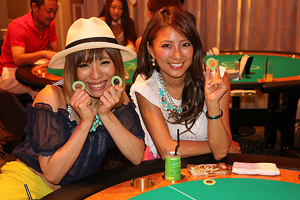 Two ladiesThe interior is very gorgeous. This space is luxury and fantastic♡ VIP room was an extraordinary space, and we spent losing track of time... A group can have fun, and a single person can relax. This club is gorgeous, and all staff were nice and cute. We had good time. I would like to come more and more.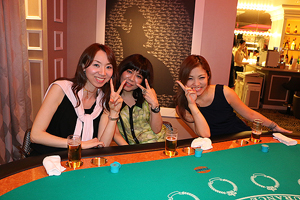 Three ladiesI found Jack&Queen on guru-navi website and gave a try with my friends! We had seats at a blackjack table. A dealer named Mr. Amano was very fun. He taught us kindly, so we could have fun☆ We would love to come again.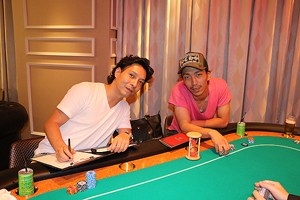 Two gentlemenMohamed told me about this casino! I am crazy about poker these days!!!!!!!! That dealer girl is way too strong lol This casino is fun☆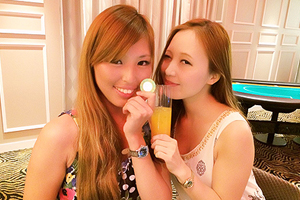 Two ladiesThis is third time I come to Jack&Queen. I have always wanted to try poker. I played poker today for the first time in my life♡ I was a beginner has no clue. The dealer taught me well. His lecture was very clear, so I played happily♡ Thank you, very much. And food is too good. I would like to eat out here again♡ I will come back for sure!!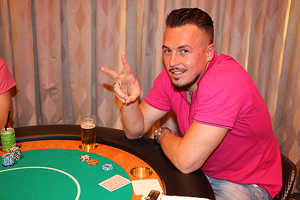 One Foreign gentlemanIt's fun!
good one! love OSAKA! ♥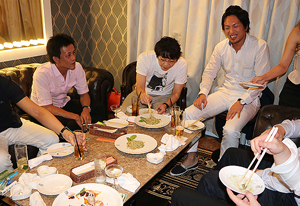 Five gentlemenI came with my coworkers! We share a bottle of Champagne for 15,000 yen. We could have a little luxury drinking party on a couch booth with 3,000 yen for each! Cream pasta was very good! We had dinner and drunk talking about work and private stuff. During the fun talk, I stole glances at pole dance! lol It is Osaka. We could make friends with other guests and played poker together!☆